"Hello, I am interested in installing a cedar split rail fence around my home, but am concerned about setting the posts in our very heavy clay. I am a contractor and would be concerned about the longevity of the posts with the probability of water collecting and standing in the holes. Is there a way to protect the post below grade? If post spacing is 10′, will the fence rail have any sag?" – Customer Inquiry
New Installation of Western Red Cedar 3-Rail Split Rail Fence
Related Products:
Western Red Cedar Split Rail Fence I West Virginia Lap Rail Fence I Treated Split Rail Fence I Split Rail Fence Cost & Material Calculator
Thank you for interest in our site and fence products. The simple answer to this difficult questions is 15-30 years for a cedar fence and around half that for spruce and pine – treated, or not.
The longevity of our wood fence products can vary. Soil composition, climate, moisture, and proper maintenance all play a part in how long a wood fence product may last. Deduct 10-15% for harsh environments; add 10-15% for proper maintenance and installation procedures.
How Do You Protect Fence Posts Below Grade?
Years ago, tar and creosote were used to coat fence posts below grade, however there are environmental factors to consider. Consult a paint and stain dealer who may be able to recommend a suitable sealant to help prevent water damage. Back filling fence post holes with gravel, instead of clay, or dirt is a tried a true method to help prevent water from contacting posts; water will drain away. Water-logged posts will degrade quickly. Proper sealant, or stain will help wood fence components above ground.
This Western Red Cedar Split Rail Fence with Jumbo Rails is 15 years old. Post are strong, rails still connected to posts well, and minimal rot. Fence has never been treated with a preservative. Posts set in Ohio clay and in damp environment.
How Do You Prevent Fence Rail Sag?
You can't, but you can install heavier rails to begin with. Our western red split rail products are available in industry standard sizes of jumbo (14-16″ girth), standard (12-14″ girth), and pony (10-12″ girth). Our posts are also jumbo. Line posts and end posts measure approximately 18″, and corners are 20″. Using the heavier grade is the best way to prevent rail sag. We also prefer to only offer our pony size split rail in 8′ lengths to help prevent sag.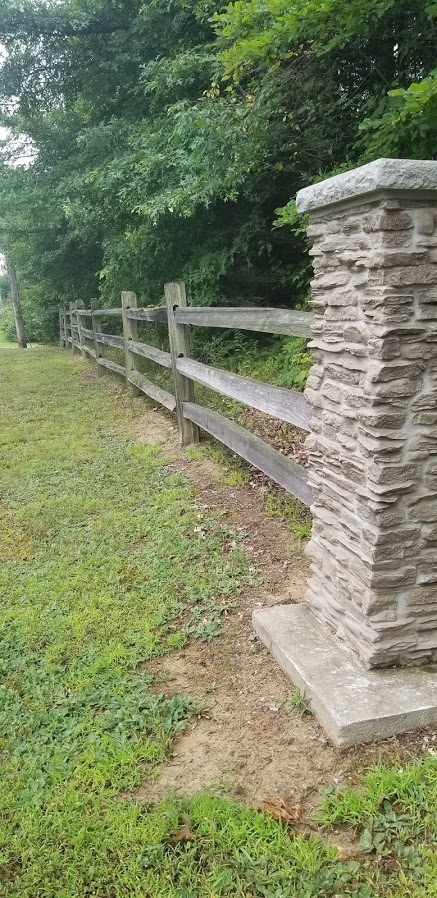 In summary, there are many factors which contribute to the lifespan of a wood split rail fence. For best results, choose larger components when available, backfill with gravel instead of dirt, and use proper sealant, or stain every couple years to prolong the life of your fence. Understand too, labor to install is a constant in this case – meaning it takes nearly the same amount of time to install lesser materials as the best of materials. We've found from experience that it is always best to install the best materials available.
Happy Fencing!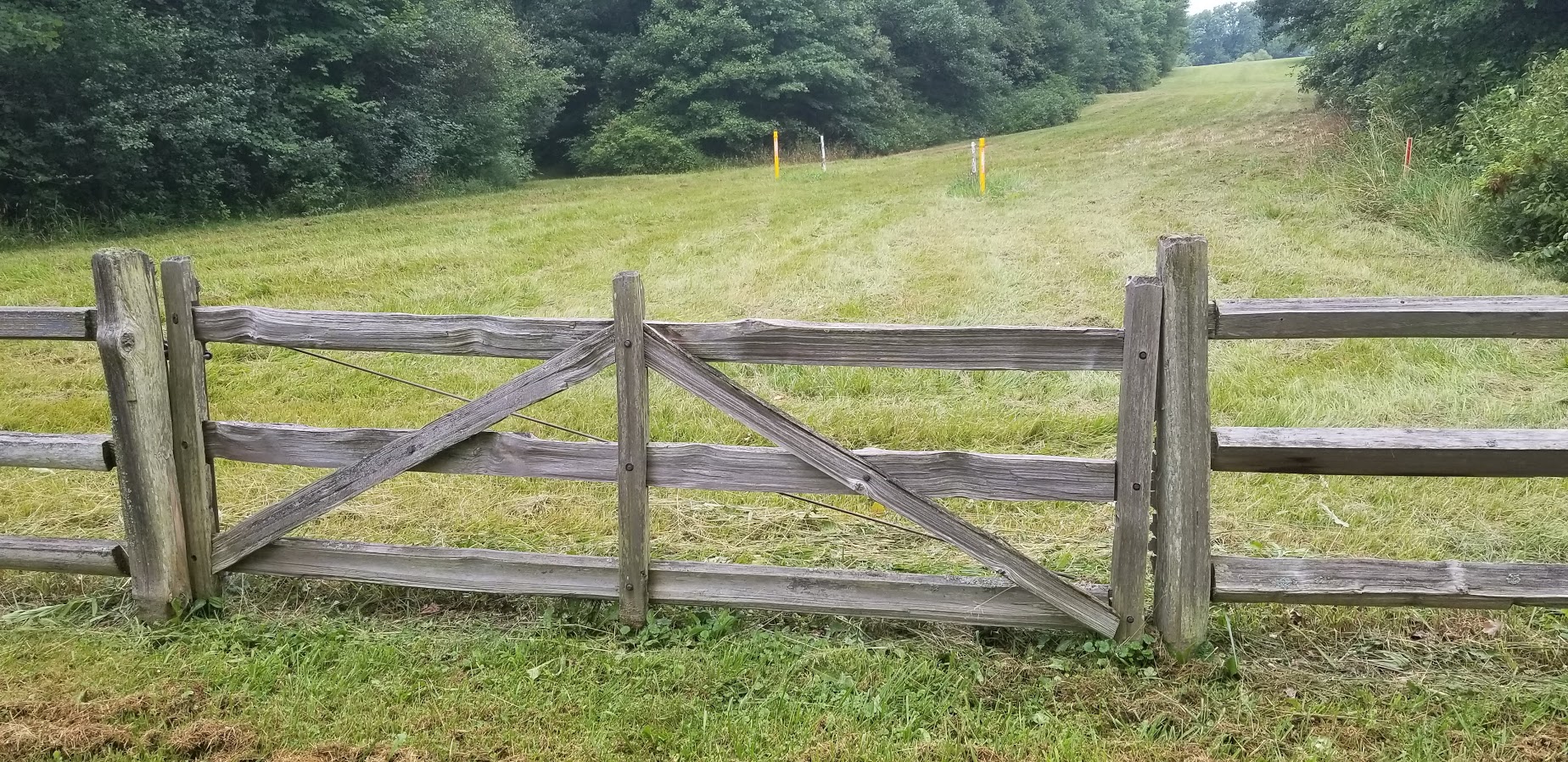 Steel-Framed Western Red Cedar Split Rail Gate aged to perfection after 15 years of use and abuse. This one needs an adjustment, or two, but is still in fine shape. Larger steel posts are set behind split rail fence posts to conceal.